16 Ways to Heal Your Home
Think GREEN
The Green Festival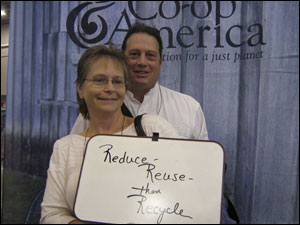 Consider attending this autumn weekend event. Great introduction to products & services for a healthier home, body, & community!
You'll be able to sample organic products, support Fair Trade organizations (some are now in the USA), see demonstrations, eat some healthy food, and come home with a lot of new ideas on how to make a positive impact in your home and your community.
For 2013, the Festival is back in Washington, DC at the downtown Civic Center!