Gee You Will ….Project


The G. U. Will Project now has nearly 400 gowns in their lending library! The project has grown by leaps & bounds over the past few years, and the newest location is on the south side of Milford, across Rt. 113 from Fitzgerald's.
The 2012 Annual G U Will Conference & Retreat (early spring) at the incredible Redden Forest Lodge was a great weekend for all the ladies involved!
The participants had a variety of sessions to choose from on Saturday, including Lynne's Nature Rhythms session. Sunday's traditional closing celebration is always a pretty powerful ceremony.
This event is all about women supporting women and a very diverse group attends; and every one of us learns something about ourselves and about each other every year. If you are interested in more information about the Project or would like to attend next year's G U Will Conference & Retreat, call Rosemary at 302-242-0032.
If you have a gown or tuxedo to donate, or know someone who would be able to attend a formal event if they just had a lovely gown, please contact Rosemary Joseph Kappel at 302-242-0032.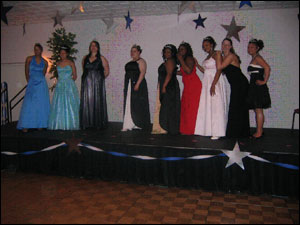 DAPI Diamonds & Jewels for 2008- many in G.U. Will gowns!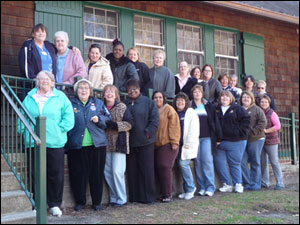 Traditional Sunday post-Celebration group photo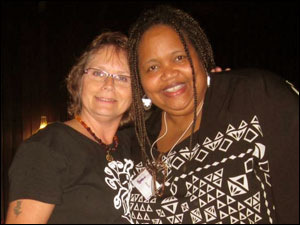 Nina & Lynne